This canyon is open and light
Almost always descending on the rope, there is a refreshing small jump at the end of this very vertical canyon.
A great route for the start of the season, this canyon can dry up fast after the snow melt. It is possible to travel this canyon after rainfall which makes it all the more interesting.
A short walk-in to this canyon from the car park.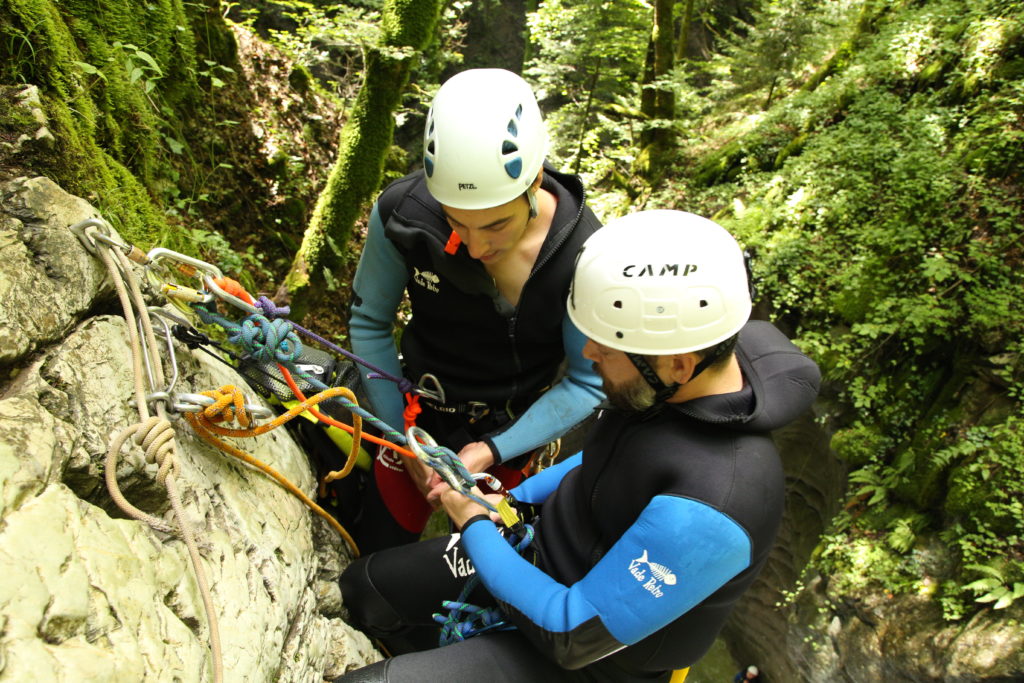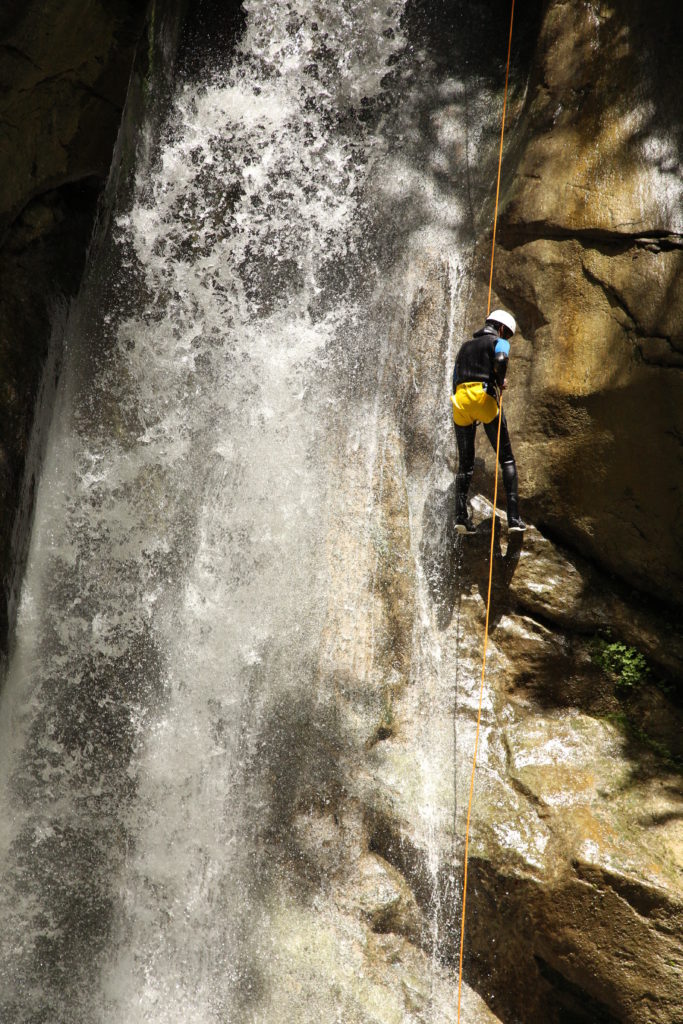 Less varied than other canyons. This fun canyon is perfectly suited to those wanting to familiarise themselves with canyoning or wanting to abseil in a stunning setting.
Manu's opinion
The meeting point :
From Morzine, take direction 'vallée de la manche / lac des mines d'or'. Relatively soon after, take a right fork downwards toward 'Téléphérique de Nyon.
Park in the Télécabine car park.
WHAT TO BRING :
A swimsuit
Sport style trainers - these will go in the water (not beach shoes)
A hair elastic - for tying back long hair
A change of clothes
WHAT'S PROVIDED?
A 5mm neoprene wetsuit in 2 parts
A pair of 5mm neoprene socks
A helmet
A harness