Discover moving water!
This canyon is always very full of water with much movement.
Some jumps are possible from the canyon edges, there are only few abseils, but much swimming.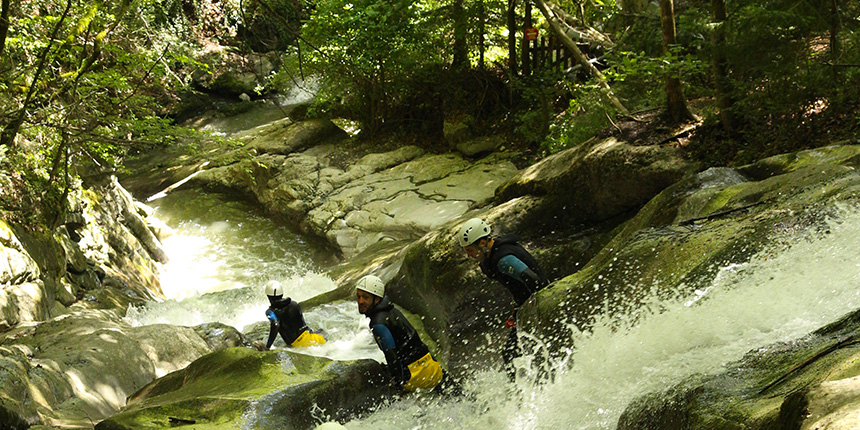 The canyon will best suit those who love moving water or who want to discover it in another worldly setting.
Manu's Opinion
The meeting point:
Park at the Mieussy tourist office.
WHAT TO BRING :
A swimsuit
Sport style trainers - these will go in the water (not beach shoes)
A hair elastic - for tying back long hair
A change of clothes
WHAT'S PROVIDED?
A 5mm neoprene wetsuit in 2 parts
A pair of 5mm neoprene socks
A helmet
A harness