An entry-level canyon and river walk.
with of two distinct parts that can equally be enjoyed separately one from the other.
 The first section is composed of a series of varied abseils of which a beautiful 25 metre waterfall that is descended on a spiderwire ?
Several lengthy sections of river walking which some find cumbersome also form part of this canyon.
The Second section of this canyon is composed of a chain of 15 fairly short slides that it is possible to enjoy repeatedly by looping back on foot via the footpath by the river. This natural aquatic playground is a unique feature of the Haute Savoie.
In completing both sections of this canyon, you will enjoy a great river experience with some attractive abseil. Alone, the second section is a river-walk that is perfect for adults, youngsters, as well as children from 6-7 years, to have great fun discovering this activity.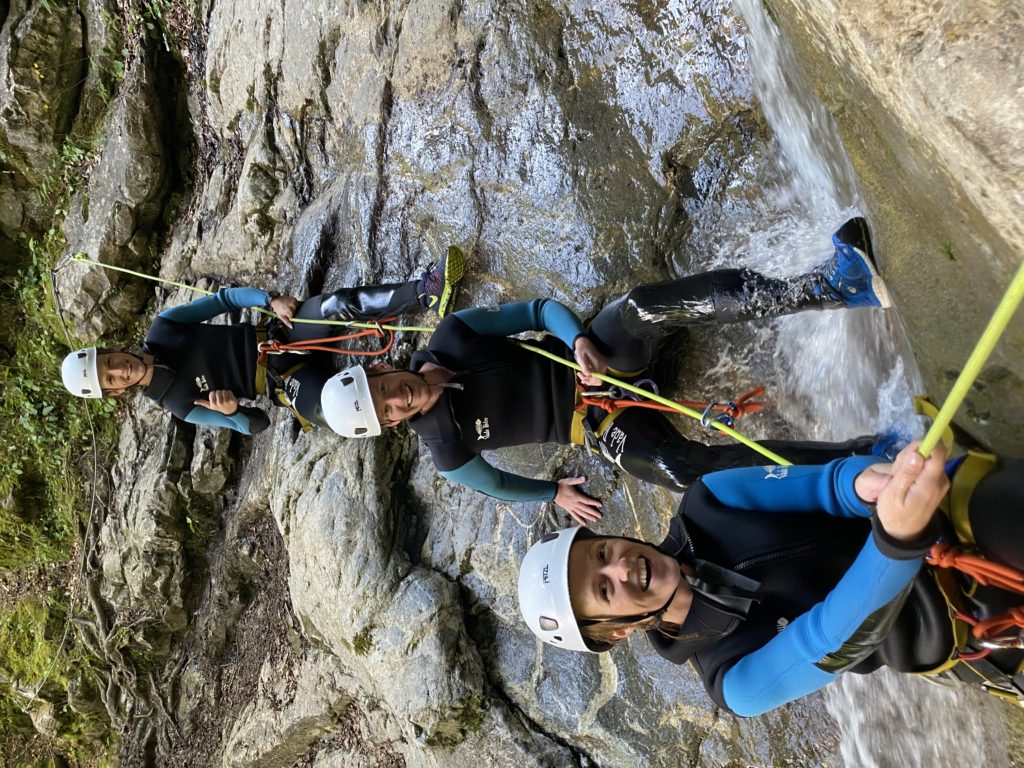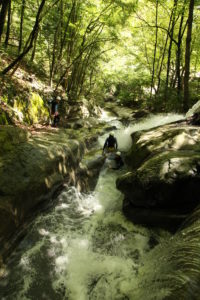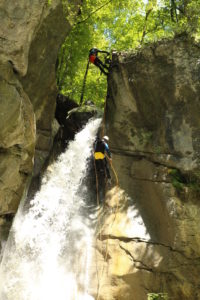 The totality of this canyon offers some interesting obstacles. However some lose interest due to the long sections of walking in the first section. The second section can be descended separately. It is shorter and particularly well suited to introducing this activity to groups of children or families with young children. Adults can also have fun if the water flow is fast enough.
Manu's Opinion
The meeting point :
From Morzine, take direction 'vallée de la manche / lac des mines d'or'. Relatively soon after, take a right fork downwards toward 'Téléphérique de Nyon.
Park in the Télécabine car park.
WHAT TO BRING :
A swimsuit
Sport style trainers - these will go in the water (not beach shoes)
A hair elastic - for tying back long hair
A change of clothes
WHAT'S PROVIDED?
A 5mm neoprene wetsuit in 2 parts
A pair of 5mm neoprene socks
A helmet
A harness